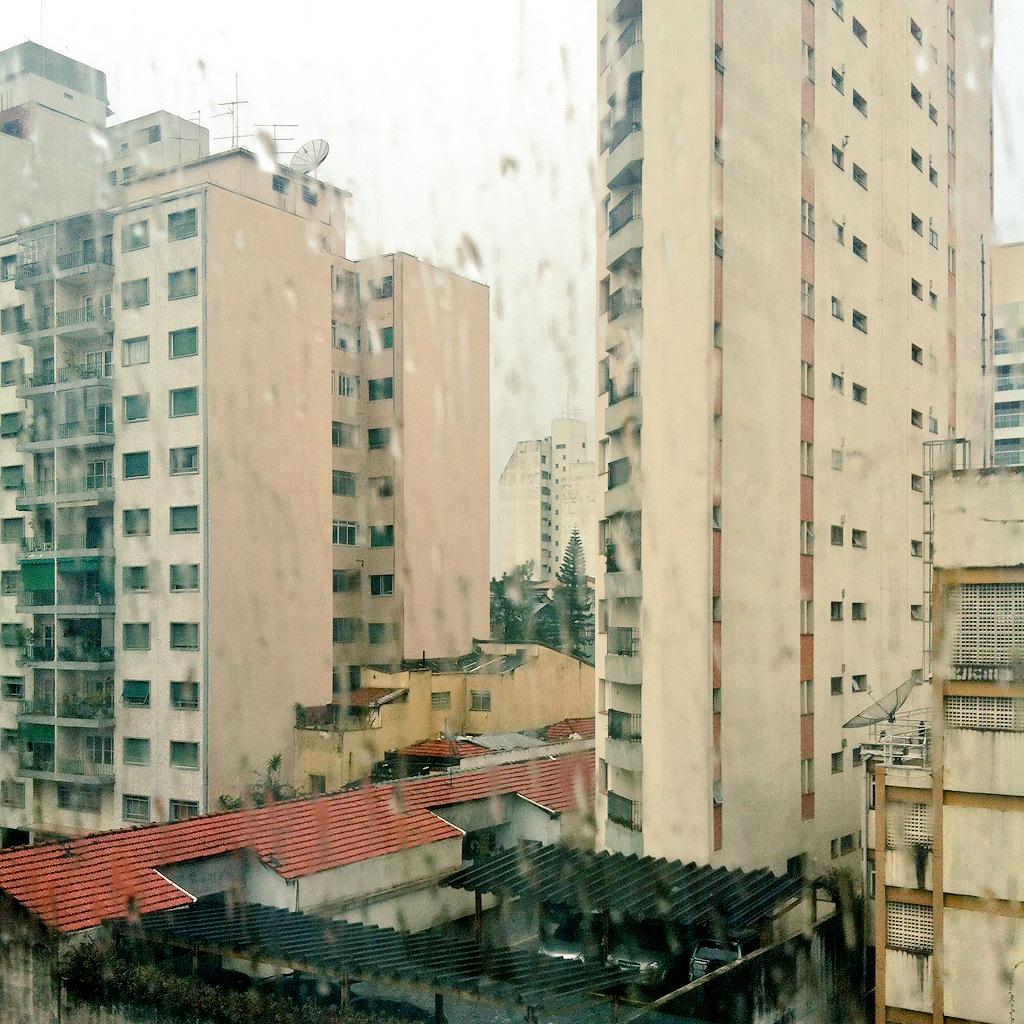 Hello from rainy São Paulo! Today is the first day of my three-week translation residency, sponsored by the British Council and in partnership with the British Centre for Literary Translation and the Paraty International Literary Festival, or FLIP. In addition to cranking out many more pages of my current translation project, Opisanie Swiata by Veronica Stigger (available for publication!) and attending FLIP in Paraty, one of my favorite places, I will be meeting with various publishers, editors, writers and agents in São Paulo and Rio.
I've also been invited to participate in three events, which I'll tell you more about shortly, but first…
I am absolutely thrilled to announce that my translation of Opisanie Swiata was selected for a 2015 PEN/Heim grant! From the press release:
Zoë Perry for Opisanie Świata, the award-winning debut novel by Brazilian writer Veronica Stigger. With her exquisite translation, Perry introduces to the English-speaking world a stunning and tantalizing novel by a young writer on the cutting-edge of Brazilian literature. (Available for publication)
"Opalka peered once more over his newspaper and there was the man, now standing, holding a knife in one hand and an apple, like a trophy, in the other. He sat down beside him and, before eating, turned to Opalka and asked him in Polish: May I help you?"
More information about events in Brazil:
São Paulo, Thursday, June 18, 2015, 7pm at Casa Guilherme de Almeida
Panel 1 (Translation Residency Program) - Zoe Perry and Dirceu Villa with Paulo Werneck
Panel 2 (Mentorship Schemes) -Caetano W. Galindo and Cristian Clemente with Alzira Allegro
Rio de Janeiro, Wednesday, June 24, 2015, 6pm at Biblioteca Nacional
Sérgio Rodrigues (author of Elza: The Girl and Drible) and I will be chatting with journalist Rachel Bertol about our work together on Elza.
Paraty, July 2, 2015, 6pm at Centro Cultural SESC Paraty
The amazing Alison Entrekin and I will be talking about translating contemporary Brazilian authors, as part of the programming at the SESC Paraty Cultural Center during the FLIP festival. Alison's translations include Chico Buarque, Adriana Lisboa, Tatiana Salem Levy, Clarice Lispector, Paulo Lins, Cristovão Tezza, and many more.
Full information (in Portuguese) is available here.